VacuStep is an incredible business opportunity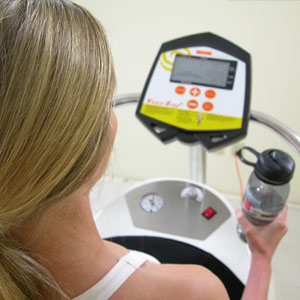 Salon owners who adopt the VacuStep system early will have an incredible advantage over older style salons because they will be able to deliver the COMPLETE PACKAGE. Just like tanning salon clients, VacuStep clients want to look good and feel great with a minimum of hassle and expense. The VacuStep systems are not inexpensive, but the average return on investment and "time to payoff" is significantly quicker than any tanning bed, and your advertising is minimal because you already have customers coming to you now that would want the service. It is an easy sell to existing salon clients who know and trust you.
The salon owner will charge the client $200 to $300 for a 20 session package (first month's worth), PLUS profits from Drink Supplement and maintenance visits. See the average return on investment page for complete breakdown showing how you can make $6000 to over $10,000 per month, per system, using real world numbers.
The math is simple: Everyone wants to look good, and do so with the minimum amount of effort. For some it is an inexpensive alternative to surgery. For others, it is an affordable and effective method for slimming the most difficult part of the female body, the legs and thighs. For the salon owner, it is a system that delivers results that your clients will be happy to pay for.
VacuStep is easily integrated into your tanning salon
VacuStep systems require very little maintenance and a moderate amount of oversight. You will need to train your employees to administer the system, but professional training is available for your managers from VacuStepUSA. You can easily fit 2 or more VacuStep system into the average room built for a tanning bed (you don't need individual rooms or extra air conditioning). They even run on 120V, and do not require dedicated circuits (they draw a little over 1 amp each).
You can use your existing Customer Card System for client tracking, or client tracking software. VacuStep does not require certification or registration other than standard business licensing. You can use existing employees to assist the VacuStep clients.
VacuStep is the easiest add-on revenue system for existing tanning salons and other businesses. You can start using your new VacuStep system the day it arrives.
VacuStep works
The problem with the current method of losing weight in the thighs and hips are simple: They don't work. Even the most dedicated gym fanatic is not happy with "saddlebags" and cellulite. This is particularly true with women who have had children. No matter how hard they try, it is just too difficult to get slim in these problem areas. And because working out is so difficult, most quit soon after they begin.
Now comes the VacuStep system, and the science and client history prove it works. It is based on the proven concepts that reduce the appearance of cellulite. This takes a combination of light exercise, done in a reduced and regulated atmosphere, while drinking the right fluids, and performed within a proper schedule. Inside the VacuStep is a special elliptical system. A special fitting on the system creates an airtight seal around the client, and the machine applies a controlled and variable reduction in atmosphere to increase the blood flow. It is this patented, yet simple combination that gets remarkable results with minimal effort by the client.
Most salons give a money back guarantee and we have never heard of anyone having to refund the customer fees. With this type of pledge, once your clients start seeing the results from other customers, keeping your new VacuStep systems busy won't be a problem. Many tanning salons are finding all the business they need without ANY additional advertising. Word of mouth has also generated many new customers, including new tanning customers who love the VacuStep system.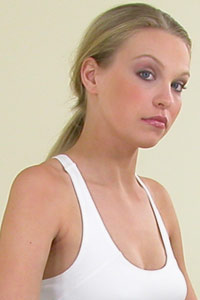 VacuStep is the future
The VacuStep system is helping make tanning salons and other businesses more profitable every day. While it isn't magic, the results are the next best thing. Once a client tries it for a week or two, they will be hooked. It IS the only alternative that works with so little effort. Just as tanning lets your clients look bronze with the least amount of effort, the VacuStep system will give their bodies the finishing touch to look their absolute best, in about 30 minutes.
Many salons owners are trying everything to make more profits. You have probably tried expensive megabeds, Nail Stations or other services, but these don't address WHY their customers come to them in the first place: To look FABULOUS with the least amount of effort. The VacuStep delivers on this promise this like nothing else.
Your Move
The next step is to learn more and find out if VacuStep is right for your business. You can start by visiting the official website for VacuStep in the USA at www.VacuStepUSA.com or calling toll-free at 1-877-749-9969 during business hours CST. We will be happy to send you a full color catalog explaining in detail more about the amazing VacuStep system, with no obligation to purchase anything. See for yourself how VacuStep can increase your bottom line, while slimming your client's.